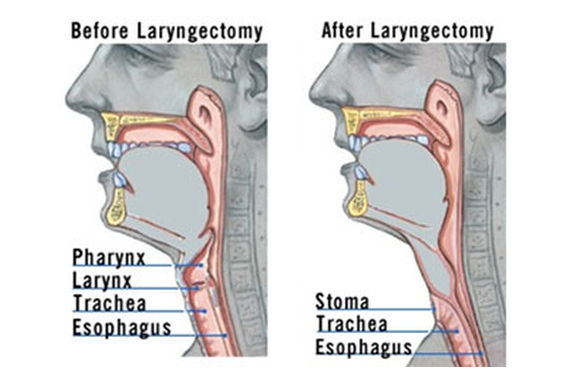 Have you re-learned how to speak and be easily understood again?
The Center for Speech and Language, T.C., LLC treats  laryngectomized patients using the latest and best methods and products.
There are three methods of voice generation/restoration post laryngectomy and our staff is trained in developing the best voice restoration for your needs. We work closely with your physician and surgical team.
We are trained in the care/use/ordering of all laryngectomy supplies including electrolarynxs, prostheses for tracheoesophageal puncture, stoma care (including heat-moisture exchangers), and lary buttons.
We also teach esophageal speech.